Reporter-Orlando Business Journal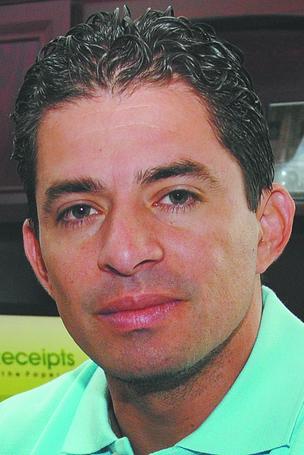 Some people say there's not enough venture capital to go around in Florida. But others say the problem really is "ugly-baby syndrome" — people so in love with their business idea that they don't understand why it's not attractive to investors.
Here, we talked to Tomas Diaz of FlexReceipts LLC to find out how this local CEO found investors willing to pony up $2 million:
Do you plan to raise more capital? If we do raise another round, it'll be in 18 months or so. We feel we're in a good position at the moment.
Toughest part about raising capital?The venture capital firms are so widespread, which makes it difficult to meet them in person.
Is there a lack a venture capital in Florida? Florida doesn't have as much as Boston or Silicon Valley, however, there is money here.
What's the best way to avoid falling victim to "ugly-baby syndrome?" Have an advisory board to bounce ideas off of. They're not investors, they're not employees, but industry experts and entrepreneurs. Also, get feedback from potential customers.
Do you ever run into people who don't want to beautify their "babies" the right way to get funding? Yes. There are people who think they have the big product in mind and are very hard-headed when it comes to making changes. I've seen various companies come and go like that.
Number of people you hired in the past year? Five
How many people you plan to hire this year? Five to seven. Those positions include software engineers for the Java programming language. We're looking for some entry-level sales talent, too. Salaries will range from $40,000-$85,000.
Your newest services? We initially sold capabilities to offer emailed receipts. Now, we offer an enriched email receipt. We send enriched and dynamic receipts, which can have promotions and special offers.
To see the rest of the interview and hear from others like Zentila CEO Mike Mason and PowerDMS CEO Josh Brown, see the March 20, 2015, weekly edition of Orlando Business Journal.